What is the Neighbourhood Concierge?
BCQ is a new and innovative care concept that makes it possible to live independently for longer. Not everyone finds it easy to access a digital neighbourhood network such as Hoplr. Think of seniors, the digital illiterate or vulnerable groups. To help close this gap, local governments can now call on the Neighbourhood Concierge.
From digital neighbourhood network to living longer independently
The Neighbourhood Concierge is a local person of trust who handles help requests from local residents who are not able to do so themselves.
The Neighbourhood Concierge develops a local network of local volunteers, professionals and neighbours whom they call upon when needed. This way, citizens can count on swift aid from reliable neighbours.
BCQ is an initiative by Hoplr that allows people to live independently at home for longer, by tapping into the social capital of the neighbourhood and thus enclosing the fragmented local supply.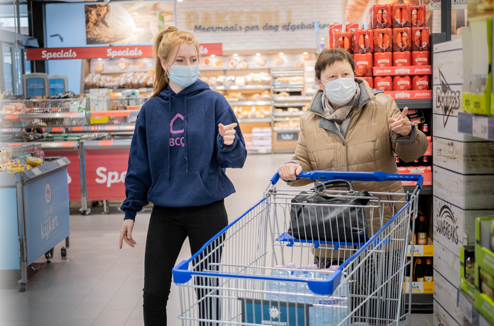 Retired
"Neighbourhood concierge Annick is a sweetheart. She's very familiar with the neighbourhood and introduced me to some people who have been helping on a daily basis. Some of them have become friends."
The Neighbouhood Concierge's offer:
Errands and transport
The Neighbourhood Concierge develops a network for errands and transport
shopping
collecting parcels
transport to the pharmacy or post office
doctor's visits
visits to the bank
...
Small household chores
The Neighbourhood Caretaker enlists reliable help for small tasks
unclog a sink
attach a curtain rod
replace light bulb
assembling a cabinet
...
Computer problems and administration
The Neighbourhood Concierge provides help with computer problems and personal administration
connecting a printer
software updates
tax returns
pension plan
banking transactions
...
Family access via the BCQ app
Family members and informal carers stay involved via the BCQ app
24 hours a day, 7 days a week
follow up on help requests from beginning to end
call on the Neighbourhood Concierge for help and support
...
Enclosing the local supply
It is the Neighbourhood Concierge's job to enclose the fragmented local supply.
neighbours
volunteers
professionals
local organisations
municipal services
...
BCQ Ticketing dasbhoard
A complete and convenient overview for the Neighbourhood Concierge and local government
Neighbourhood Concierges
incoming requests for help
local supply
statistics
...
How does the Neighbourhood Concierge work?
Introductory meeting with the Neighbourhood Concierge
The Neighbourhood Concierge gets familiar with the person's wishes and needs.

People contact the Neighbourhood Concierge when they need help
Contact them by phone, mobile app or BCQ-watch.

The Neighbourhood Concierge looks for the right solution
The Neighbourhood Concierge taps into the local offer and calls on reliable help.

The Neighbourhood Concierge arranges all follow-up
No stress about follow-up or other communication.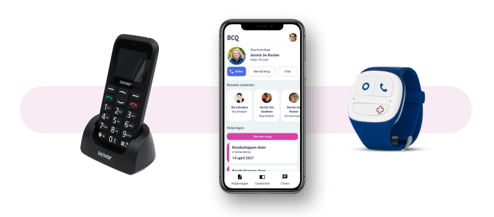 Launching BCQ in your municipality
Various forms of cooperation and financing are possible. In addition to the digital tools, we can provide a neighbourhood concierge or train someone within the municipality.
Contact us for more information